Cimenterie Nationale S.A.L. was founded in 1953 by the Doumet and Asseily families.
We are now a joint stock company with a capital of LL156 billion ($100 million) and a leading cement producer in the region, with up to 3 million tons of cement produced per year. We currently employ more than 700 team members and provide opportunities of indirect employment to more than 1,000 people working in transportation, distribution, maintenance and various other fields.
more than

700

team members

Up to

3M

Tons of cement produced by year
Mission, Vision & Values
Mission
We strive to keep building the trust of our customers, employees & the communities, locally, nationally and … beyond.
Vision
Become a model for environmental, social and economic sustainability in the Levant region
We are committed to serve our customers in the Levant region with Best In Class "BIC" solutions, responsiveness and reliability.
We are committed to operate our plant according to international standards and resolutely rehabilitate our quarry according to international guidelines.
We are committed to harmonious cohabitation with the surrounding communities.
We are committed to developing our people, to modernizing our plant, equipment and systems to state of the art and BIC productivity.
Values
We provide highest quality product solutions for our customers nationally and … beyond.
We promote a culture of trust and respect; and provide a safe, healthy and stimulating work environment enhancing personal development.
We promote teamwork in achieving our common goals and business objectives.
We conduct our business with high integrity, care for the environment and social responsibility for the communities in which we operate.
Chairman's Letter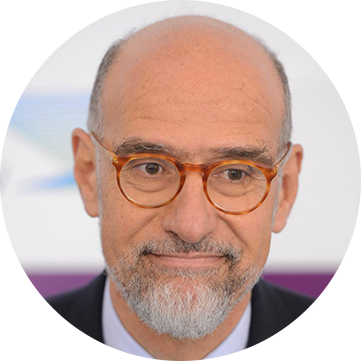 Pierre J. Doumet

"Making cement is no rocket science" … I've heard this sentence many times before and, for a while, I tended to agree… No longer!

"Making cement is no rocket science" … I've heard this sentence many times before and, for a while, I tended to agree… No longer! As standards grow stricter and stricter, the challenge is getting tougher and the bar keeps being raised higher!

For those who make a living in this manufacturing sector, there are two incompatible truths that have to be juggled with every day: most people cannot accept a life without cement AND they do not want the negative impact (of making it) on their environment.

For this passionate nature conservationist, the above contradiction is a permanent challenge.

In the following pages, our efforts to deal positively with our communities, clients, colleagues and shareholders while complying with the highest worldwide quality, environment and safety standards are documented. "Not an easy task at all" is an understatement… Rocket Science? Possibly, but with a heart.

As our wonderful management team barrels ahead, our biggest challenge is to give back to our constituencies with the intelligence, generosity and vision they expect of us – or should we say – we expect of us, and we should be even more demanding!
History
1953
Beginning in 1953 in Chekka (North Lebanon) with one kiln that used the basic wet process, Cimenterie Nationale gradually expanded its operations. Two kilns were added respectively in 1957 and 1967. In 1974, the company adopted the more advanced "dry process" technology in cement manufacturing. In 1984 all kilns were converted into coal firing instead of heavy fuel oil and later progressed again to use 100 % petroleum coke.
1998
By the beginning of 1998, a significant expansion, partially financed by an IFC (International Finance Corporation) led consortium, had transformed Cimenterie Nationale into a major player in the area, with the addition of a new kiln allowing for the total annual clinker capacity to increase from about 750,000 tons to 1.5 million tons.
2007
In June 2007, operations were upgraded further so that now up to 2.4 million tons of clinker are produced annually.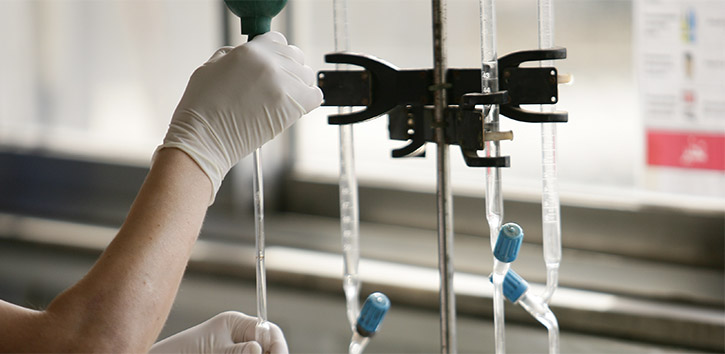 Today
Today, our team of highly trained and experienced personnel is committed to the production of high-quality cement products under the well-known 'Al Sabeh Cement' brand, which continuously meets stringent national and international standards. Quality and a commitment to preserving the environment are integral aspects of all our operations, which is highlighted by our ISO certifications and various other awards.

We espouse a strict code of ethics in terms of how we conduct our business, which has, for decades, reassured our clients and employees about our dedication to consistently serve their needs.
Certifications, Affiliations & Awards
A large component of Cimenterie Nationale's success stems from our diligence in establishing and maintaining lasting relationships with our partners. Through consolidating ties with a number of organizations, we hope to pool our resources together in order to increase the scope of our work and enhance the ability to positively impact the environment and people of our community.
Cimenterie Nationale holds the ISO 9001 and 14001, Quality and Environmental Management Systems, as well as the ISO 45001-2018 certifications. (Click below for certificates).
Cimenterie Nationale is also a member in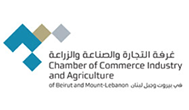 VDZ is the international technical and scientific association of the German Cement Industry.
VDZ is the international technical and scientific association of the German Cement Industry. CN is an active member among 19 others since 1998 and continues to be the only VDZ member from the MENA region.
Cimenterie Nationale is a member of the Arab Union for Cement and Building Materials.
An inter-Arab International organization affiliated to the General Secretariat of the Arab League and the Council of Arab Economic Unity. Furthermore in 2010, Cimenterie Nationale was appointed by the Lebanese Minister of Industry as a board member representing the Lebanese cement industry for four years.
Cimenterie Nationale is a member of the Beirut and Mount Lebanon Chamber of Commerce and Industry.
Cimenterie Nationale is a member of the Association of Lebanese Industrialists.
+
Health & Safety
Occupational Health and Safety Standards
Health Studies & Medical Records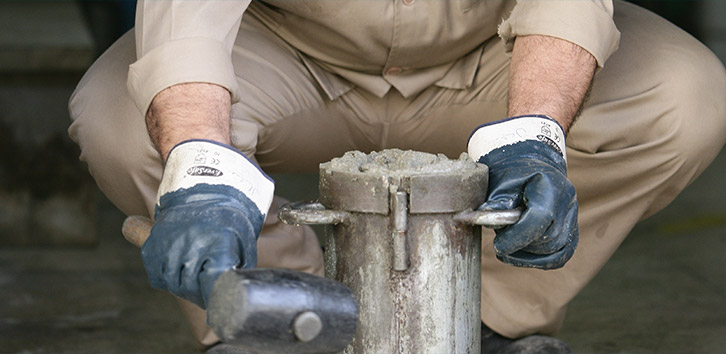 The health and safety of our employees in the workplace is a core value for CN: we strive to return home safe and motivated every day. Across the workplace we are constantly working to raise Occupational Health & Safety (OH&S) standards to ensure our employees' well-being and safety as well as those of sub-contractors, third parties and visitors. We have developed a series of measures that are in line with the highest international safety standards. As such, as of June 2010, CN has been complying with the OHSAS 18001- 2007 standards for Occupational Health and Safety Management System, as certified by VDZ Germany.
As such, as of June 2010, CN has been complying with the OHSAS 18001- 2007 standards for Occupational Health and Safety Management System which was transferred to ISO 45001:2018 and CN was the first company in Lebanon to be certified accordingly in June 2019 by VDZ Germany.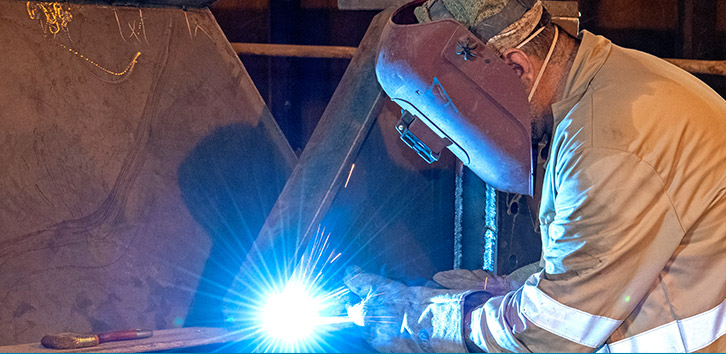 As a matter of policy, we expect every staff member to strictly follow the Cimenterie Nationale rules and regulations regarding the company's comprehensive safety measures, which range from the distribution of protective gear to holding awareness and training sessions. "Think before you act" is an ingrained motto. Through such proactive action, we hope to fulfill our goal of creating a 'zero accident' workplace.
We are committed to
Complying with ISO 45001-2018 and integrating the system into the overall management operations.
Establishing and maintaining the highest safety measures by devoting the human and capital resources necessary to permanently create an environment in which our employees can work without injury or incident.
Applying a preventive approach to risk management through systematic hazard identification, assessment and control activities.
Providing and ensuring appropriate use of the required Personal Protective Equipment (PPE) for all employees, contractors, visitors, etc..
Continuously developing and supplying the appropriate training and information for all our Human Resources.
Ensuring that every employee understands that safety is a job requirement, not an option.
Ensuring, through continuous appropriate coaching, training and awareness sessions, that all employees are competent to undertake their duties without causing injury to themselves and others, damage property and plants and equipments.
Upholding safety, through vibrant 5 S teams in place since 2009 across the plant.
Assessing in advance the health and safety risk implications of any new task, process, procedure, substance or equipment in order to implement an effective safety system.
Preventing any employee or contractor from undertaking a task unless it can be done safely.
Taking the appropriate disciplinary action against any individual or contractor who contravenes the Cimenterie Nationale's Safety Rules and Regulations.
Monitoring, measuring and reviewing performance targets and achievements so that we can learn from past experiences, correct deficiencies and ensure continuous improvement.
Reviewing periodically our safety and health conditions policy and recommending any necessary improvements.
Cimenterie Nationale gives priority to the welfare of its employees especially when it comes to healthcare. As such, many periodical or ad-hoc medical tests are carried out and followed up, in order to ensure that the healthcare policy and commitment are well applied:
Periodical Medical Tests:
Chest x-rays are performed on a quasi-yearly basis:
YEAR
# OF EMPLOYEES
COVERAGE
RESULTS
1997
ALL
ALL PLANT EMPLOYEES INCLUDING ADMIN.
CLEAR RESULTS
1999
75
FROM VARIOUS DEPARTMENTS WHO ARE SUBJECT TO HIGH DUST EMISSIONS
CLEAR RESULTS
2000
75
2005
57
2008 / 2009 / 2010 / 2011
30
RANDOM CHECK
CLEAR RESULTS
2012
464
ALL PLANT EMPLOYEES INCLUDING ADMIN.
CLEAR RESULTS
2013/2014/2015/2016
63
CONTINUOUS MONITORING AFTER CHECKING ALL EMPLOYEES IN 2012
CLEAR RESULTS
2018/2019
399
ALL PLANT EMPLOYEES INCLUDING ADMIN.
CLEAR RESULTS ONLY ONE CASE NEEDS FURTHER INVESTIGATION
Audiograms are done for the employees who work in a noisy environment.
Ad-hoc medical tests and follow-up:
All critical medical cases are checked by the company's doctor and followed up through any additional tests or specialists in order to provide the right treatment as well as the suitable work conditions.
Some medical cases required treatments overseas that were provided and covered by the company.
Best available PPE
s

(personal protective equipment):
CN ensures that all employees are using the best available PPEs, related to each job, according to their specs and usage.
Medical records:
Each employee has a personal file, where all medical and other documents are archived and well documented, for further follow-up if needed.
Awareness sessions and training:
Continuous awareness sessions are done at all levels to ensure the safety and security of all CN employees. Occasional training sessions are carried out by external experts in the field (i.e: Red Cross, YASA, VDZ etc).